Detailed Information on California Condors Released in Arizona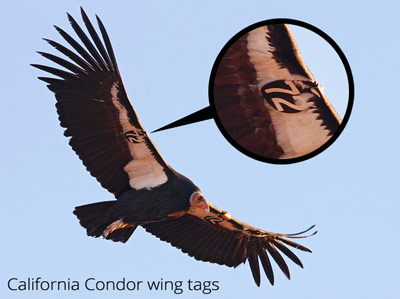 We began breeding California Condors in 1993 at our facility in Boise, Idaho. They go to release sites in Arizona, California, and Baja Mexico. We established our release program in 1996 at Vermilion Cliffs National Monument, Arizona.
We have re-established a free-flying population of condors from the Grand Canyon into Utah. We annually health-check every condor we can trap.
Each condor is tagged for identification. The numbers on the California Condor wing tags correspond to the Tag ID column in the table below.