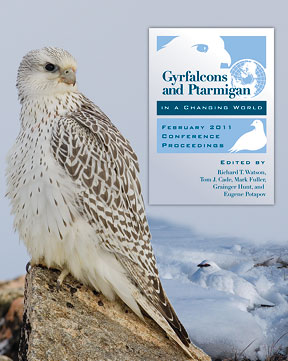 Editors:
Richard T. Watson, Tom J. Cade, Mark Fuller, Grainger Hunt, and Eugene Potapov
Online publication: Copyright © 2011 The Peregrine Fund.
Articles may be downloaded and distributed separately for non-profit, non-commercial purposes, provided the original author and sources are credited. Note that page numbers in online articles do not reflect page numbers in the printed publication. Please use the recommended citation with DOI number provided in each article to cite online publication.
Click on links below to download articles.